Zinglifts strives for providing customers high quality automotive equipment with best price. All the members of Zinglifts have rich experience and innovative spirit. The products are good reputed among all customers not only for the high quality guarantee but also for the superior services!
Zinglifts has been in the business more than 10  years . The workshop area covers more than 25,000 square meters. We warmly welcome friends from all over the world to visit us and engage in talks for cooperation.
WHAT WE OFFER:
AUTO REPAIR SHOP / GARAGE TOOL & EQUIPMENT!
Zinglifts Co., Ltd. offers a full line of equipment, including: vehicle lifts of all types, autobody collision repair systems! 

WE ARE HYDRAULIC EXPERTS!
Zinglifts Co., Ltd. has supplied foreign service of the hydraulic industry for over 15 years. More than 50 professional operators and engineers working with modern machines are the guarantee of quality.

FULL SERVICE WORKSHOP!
Zinglifts is fully equipped for Custom Hydraulic Products including all kinds of Hydraulic Cylinders and accessories..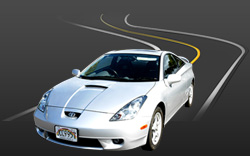 Copyright 2010 Qingdao Zinglifts Co.,Ltd Pirated reserved